Sheffield Star celebrates the changes at Westfield School
Published on 28/11/17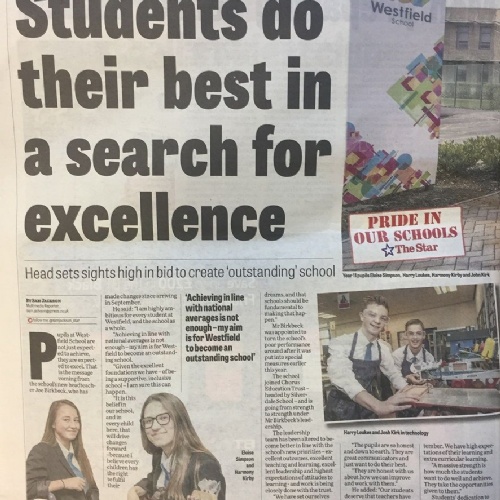 The Sheffield Star turned its attention to Westfield School recently, spending the morning visiting classes and talking to students.
The Star also interviewed new Head of School, Mr Birkbeck, about the changes he has already made and his ambitious plans for the future.
The full coverage can be found here.