Staff
Chris James, Chief Executive Officer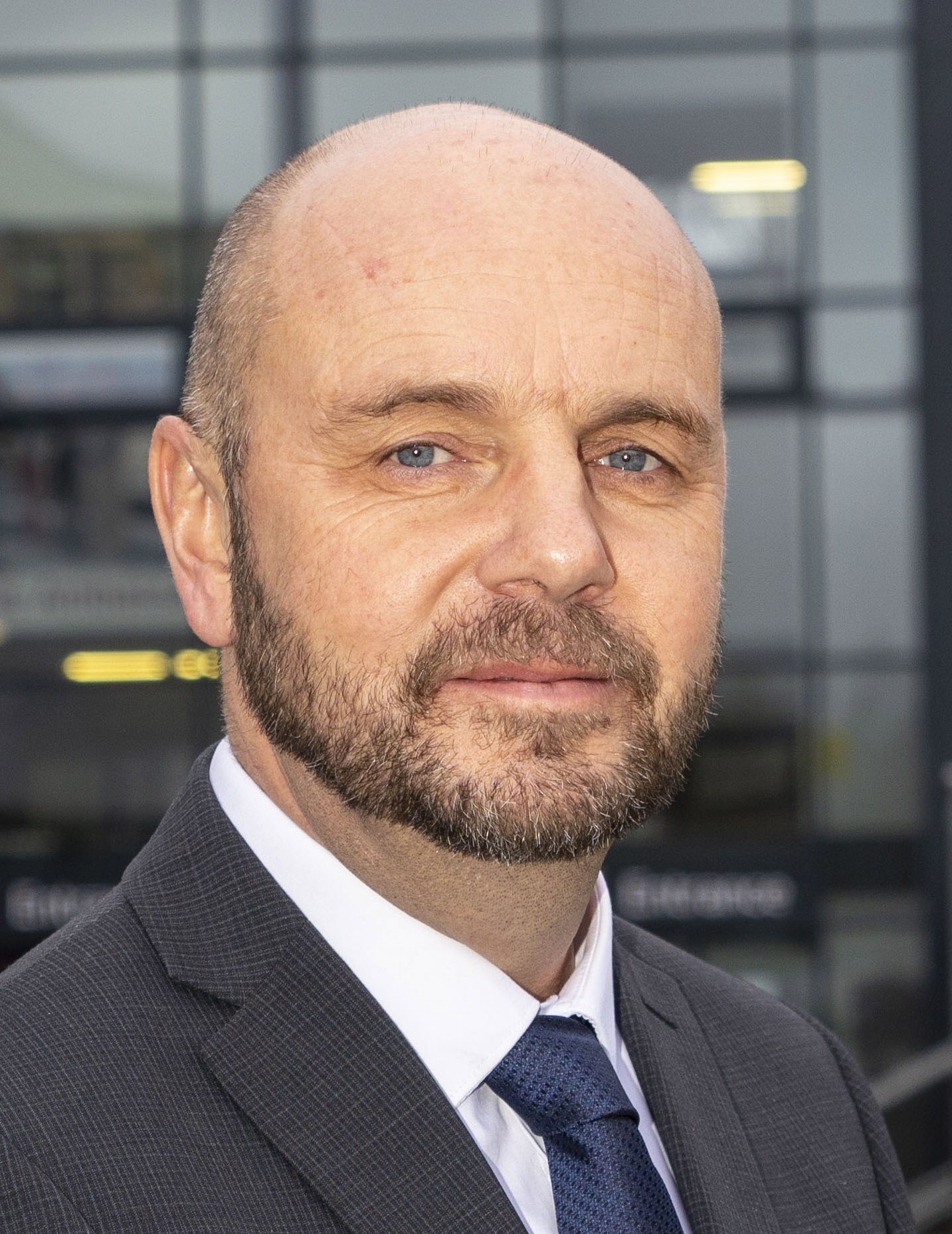 Chris became CEO of Chorus Education Trust in November 2019. He joined us from Nova Education Trust in the East Midlands, where he was Senior Executive Headteacher for four years. He also led Nova's teacher training SCITT.
Previously to this, he was Head Teacher of The Garibaldi School where he moved the school to 'Good' in nine months, establishing it as an oversubscribed school regularly in the top 5% of all schools in the country in terms of progress at GCSE.
He has family roots in Sheffield and also studied Economic and Social History at the University of Sheffield, before training to be a history teacher in Nottingham.
See Chris's Linked In profile here.
Business or pecuniary interests
| | |
| --- | --- |
| Name of business: | None |
| Nature of business: | n/a |
| Nature of interest: | n/a |
| Date returned: | 15 November 2019 |
Ann Allen, Chief Operating Officer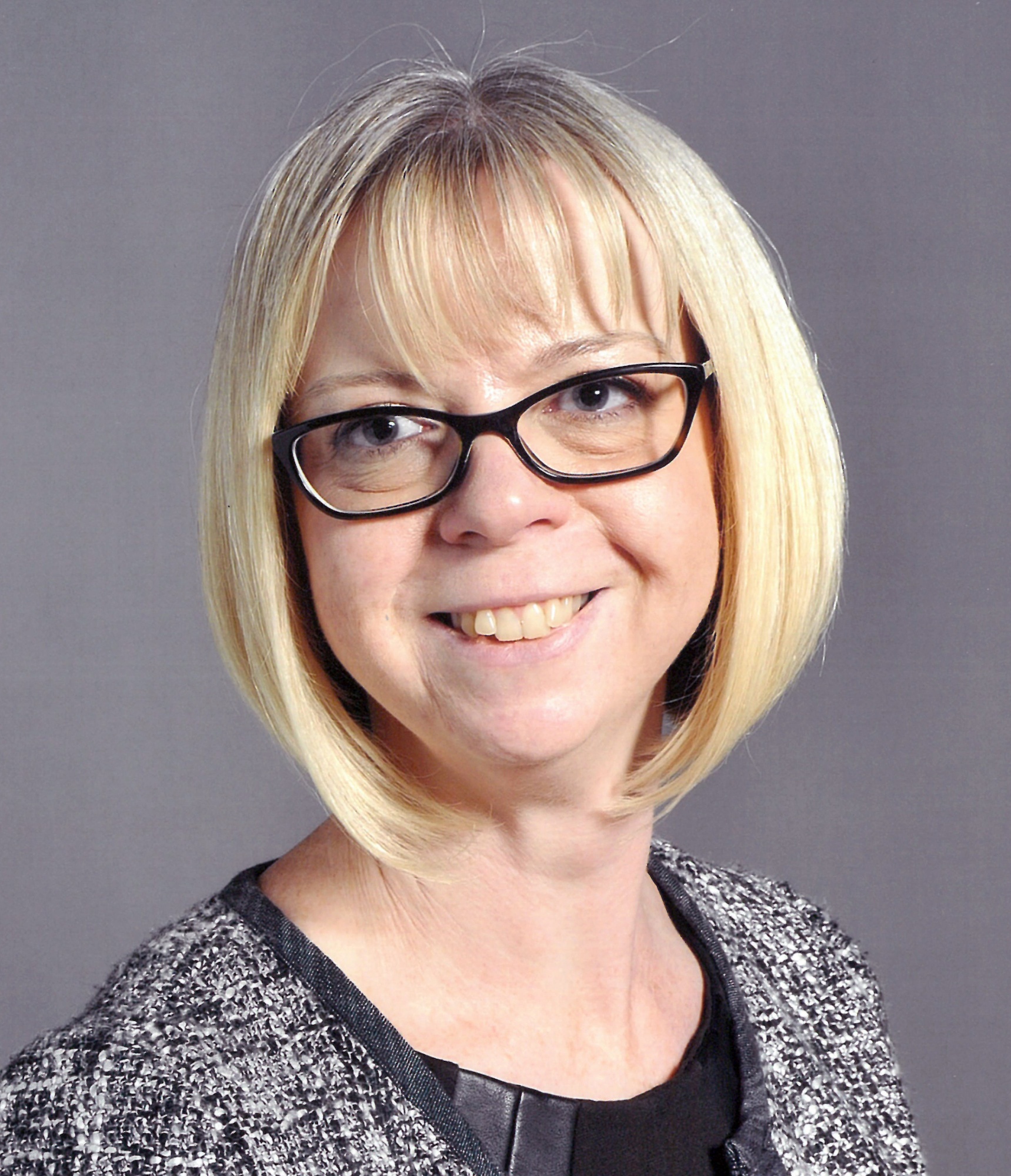 Ann is a qualified banker with experience in business client relationship management, spanning both the private and public sectors. She has worked for HSBC, Barnsley Development Agency and, most recently, Creative Sheffield where she was Head of Inward Investment and Sector Growth.
She has brought her considerable expertise into the world of education, where she was Business Development Manager at Silverdale School for several years. As part of the school's Senior Leadership Team she had responsibility for the operational (non-teaching) elements of running the academy, including finance, IT, HR, risk management and premises.
Ann was previously a govenor at a Sheffield primary school, and a Trustee of the Autism Plus charity. She has a keen interest in improving the outcomes for pupils by professionalising and developing efficient central support services for schools, to enable teaching resources to focus on the classroom.
See Ann's Linked In profile here.
Andy Appleford, Assistant Headteacher (Trust Lead for Maths)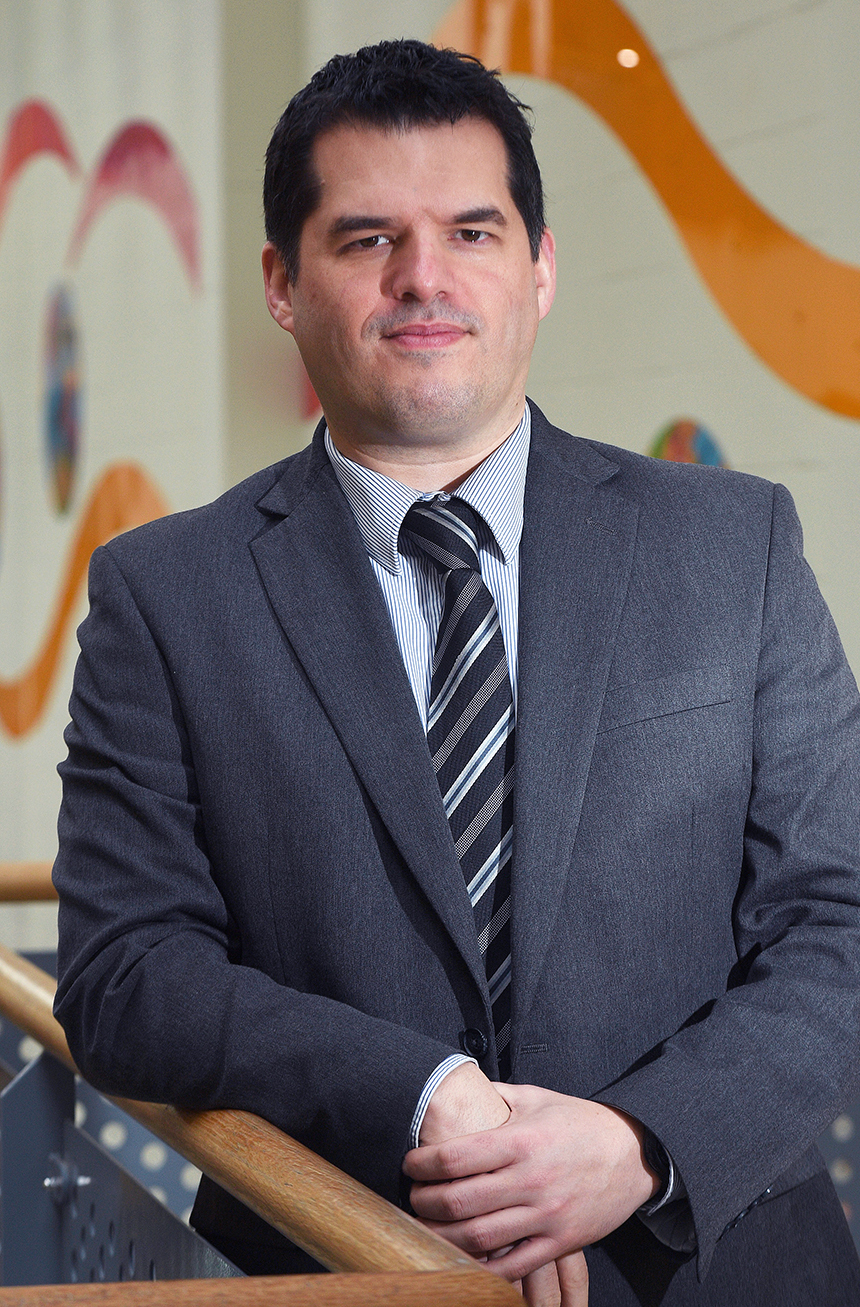 Andy has been teaching Maths in secondary schools since 2005, working in five very different schools. Along the way, he has held numerous different positions of responsibility, which have helped prepare him for this hugely important role in charge of Maths at Westfield School, and subsequently across Chorus Trust.
Just prior to joining Westfield, Andy was Head of Maths at Silverdale School for three years. In the final set of results before he left, the students at Silverdale secured both the highest pass rate in GCSE Maths and the highest progress across all their subjects for the whole of Sheffield. The previous year, Silverdale School was voted as the "Top State School in the North, 2018" by the Sunday Times.
Andy has a degree in Economics and a Diploma in Social Science Research from Nottingham Trent University, completing his PGCE at Hertfordshire University. A keen reader, he stays abreast of research about effective teaching pedagogy, particularly in relation to Maths.
His ultimate goal is to incorporate this research, alongside his own extensive experience, to ensure that Maths education is outstanding across Chorus Trust's schools.
See Andy's Linked In profile here.
Jemma Fisher, Assistant Headteacher (Trust Lead for English)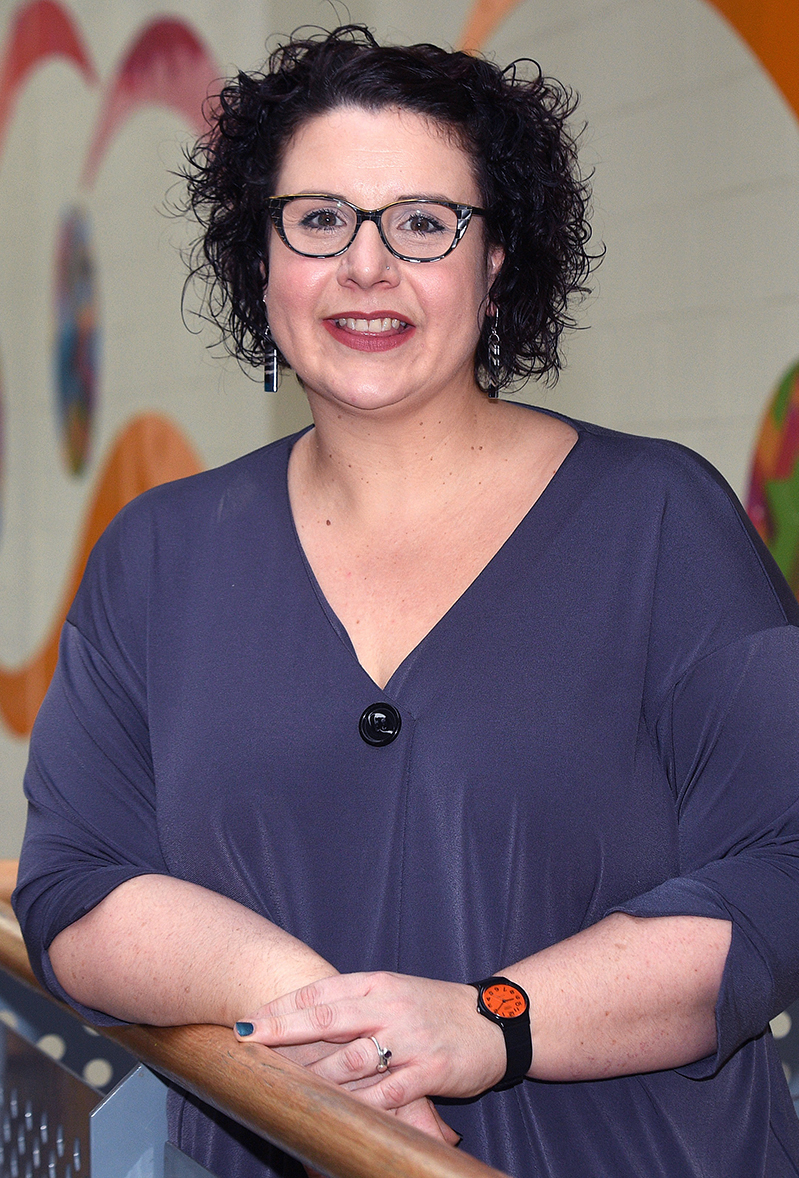 Jemma began as a Newly Qualified Teacher (NQT) in 2001 after studying for her PGCE at Sheffield Hallam. She has held a variety of interesting roles reflecting her passion for writing, reading and literature. These have included Second in English, whole-school Literacy Coordinator, teaching and learning coach, ITT mentor, Head of English and Associate Assistant Headteacher. Jemma enjoys both literature and film and has a Masters' degree in Cinema Studies from Nottingham Trent University. She has also spent time teaching English abroad as well as two years as a classroom assistant, supporting young people and adults with learning difficulties.
Jemma has worked in five schools with differing contexts and needs across Sheffield and Nottinghamshire. She has a passion for teaching and learning and has provided training and support to colleagues and departments both within the schools she has worked in, and across other schools. She has a proven track record for successfully leading improvement by ensuring provision of quality teaching, excellent assessment practices and engaging English curriculums which enable students to achieve their full potential.
Jemma works with colleagues across the Trust to ensure that English education is outstanding across all of our schools.
Robbie McGrath, Primary Lead
Robbie is the Headteacher at Malin Bridge Primary School which was judged by Ofsted to be Outstanding in all areas in October 2017.
Robbie has worked in three Sheffield Schools with differing context and needs. He has provided training to schools and local authorities across the country on a range of school improvement areas, much of this work focusing on curriculum and assessment.
Before teaching, Robbie undertook a Business Studies Degree at Nottingham Trent University, he then worked as a buyer at Outokumpu Steel, before completing a PGCE at Nottingham Trent University.
Robbie is a Primary Lead for the Chorus Education Trust; he has helped to shape the Primary offer and strategy whilst supporting schools that are in the process of joining the trust.
Georgina Butler, Trust Director of Finance Georgina joined Silverdale school as a Finance Assistant in Sept 2012 just before the school's conversion to academy status. In 2014, she was appointed as Silverdale's Finance Manager, subsequently joining the central Chorus Trust team as the Trust Finance Manager, then Director of Finance.
Georgina has a BA Honours Degree in Accounting & Financial Management and is continuing her professional development studying CIMA.
Catherine Unwin, Trust Finance Manager Content to follow shortly.
Carly Braid, Trust HR Manager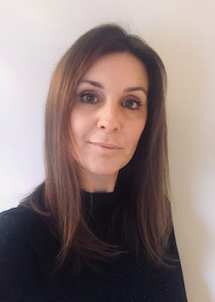 Carly started work in the education sector in 2006, at a Sheffield primary school which later became a Multi Academy Trust. She moved to Silverdale in 2016 to join the HR and Finance team and has now moved over to Chorus as the Trust HR Manager.
She is a qualified Accounting Technician and has recently become an Associate Member of the Chartered Institute of Personnel and Development (CIPD) following completion of her HR Management Level 5 qualification.
Carly previously worked in financial services as a qualified Financial Planning Consultant. Her interests are people wellbeing, spa retreats and family holidays.
Matt Furniss, Trust Estates & Facilities Manager Content to follow shortly.
Richard Clough, Trust IT Director Content to follow shortly.
Katie Anderson, Trust Inclusion & Safeguarding Manager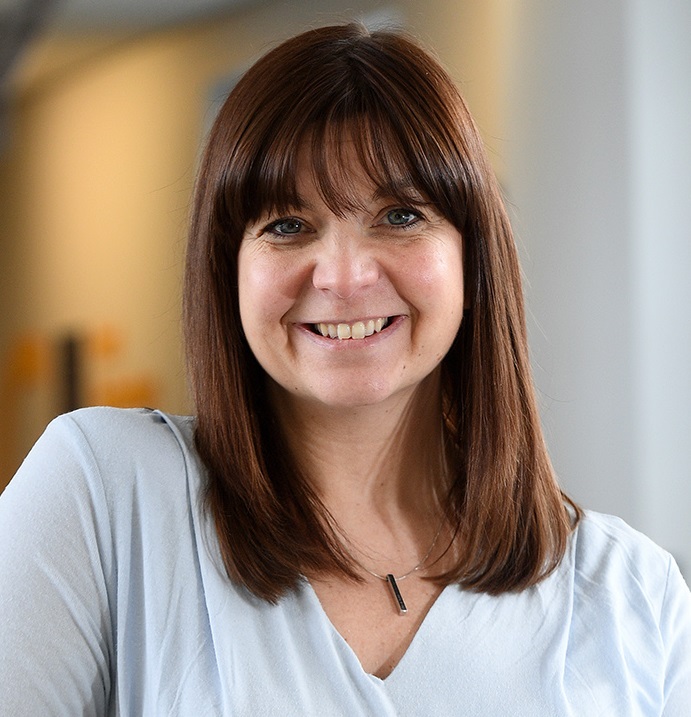 Katie joined Silverdale school in 2014 having worked for over 20 years in a number of educational settings both in a teaching capacity and as a pastoral and safeguarding lead. As a teacher of dance and performing arts, Katie has experience of working across both primary and secondary phases in mainstream schools, referral units and specialist inclusion provisions as well as delivering training to staff across the city in her role as lead practitioner for dance with Sheffield Arts Education.
Since 2009, Katie's main role has been in leading various areas of pastoral support including behaviour, attendance and complex need and in 2015 Katie commenced the role of Safeguarding, Pastoral and Inclusion Manager at Silverdale School. Katie is passionate about increasing access to mental health support for all children and young people and has developed the mental health and wellbeing provision at Silverdale on which she has been asked to speak both at local and national levels. Katie is also a committed advocate for children in, or leavers of, local authority care and is determined to ensure that those children have access to the highest quality support and provision.
Katie joined Chorus Trust as Director of Safeguarding in 2019 and as an accredited trainer and practitioner with Trauma Informed Schools UK and is keen to reflect a trauma informed model of understanding across all the schools in the Trust. Katie is also an accredited trainer in Safer Recruitment and Team Teach enabling her to deliver training to staff and leaders across the Chorus Trust.
Nicky Mason, Trust PA Content to follow shortly.
Anita Wilshaw, Trust Payroll Officer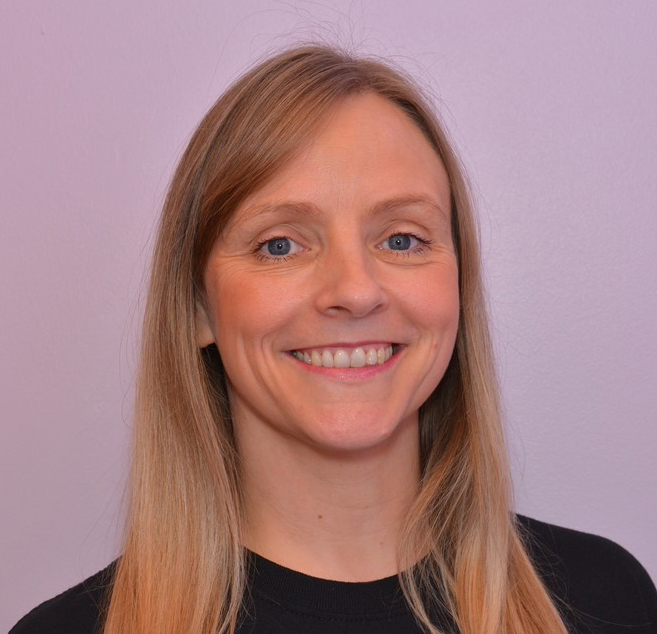 Anita has over 22 years' experience in accounting and finance within the industry sector - the last 18 of which were concentrated on all aspects of payroll. She joined Chorus in 2019.
She has a Certificate in Accounting and Management Control; a BTEC National Diploma in Business and Finance; and holds the Chartered Institute of Payroll Professionals' Payroll Technician Certificate.
She was previously a governor and secretary for the PTA at a Rotherham primary school.